The 15-month Temple-Tsinghua LL.M. degree program provides Chinese legal professionals with the knowledge and skills essential to meet the changing and growing legal demands of today's global landscape. Graduates receive a Master of Laws (LL.M.) degree from Temple University. The program is approved by the Ministry of Education of China and acquiesced by the American Bar Association (ABA).
Classes meet primarily at Tsinghua Law School in Beijing as well as in Philadelphia during the summer session on Temple's main campus. The program begins with a one-month intensive Legal English course that prepares students for law school coursework. Courses taught in Beijing focus on principal areas of American law studied by J.D. students in the U.S., with course offerings in civil, criminal, and commercial law. During the summer session, students continue classes, participate in interactive visits to the U.S. Supreme Court, federal and state courts, law firms, and prisons, and visit various cultural sites. Courses are taught in English by Temple and Tsinghua law faculty and adjunct professors who are expert practitioners in their fields.
Message from the Law School Deans | 院长致辞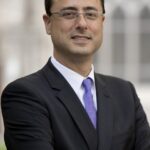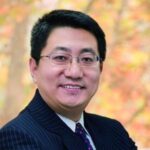 Thank you for your interest in the Temple-Tsinghua Master of Laws (LL.M.) program in Beijing, the first accredited foreign law degree program in China. Temple established this program in 1998 as part of the rule-of-law initiatives launched by Presidents Jiang Zemin and Bill Clinton. To date, nearly 800 students have graduated from this program. The friendship between Temple and China dates back to 1979, when Temple bestowed an Honorary Doctor of Laws degree upon Deng Xiaoping. Since then, Temple has built enduring bonds of cooperation with the Chinese government and universities, especially Tsinghua University.
The Temple-Tsinghua LL.M. program is the most renowned cooperative legal education program in China, having been recognized by both the U.S. and Chinese governments. The U.S. Senate stated that Temple "has succeeded in furthering the goal of promoting collaborative legal exchanges between the United States and China." Similarly, President Jiang Zemin noted the program's "lofty mission in educating qualified legal professionals in China."
Students benefit from systematic study of U.S. law as well as a diverse classroom environment with students from the public and private sectors. Chinese judges, prosecutors, government officials, law professors, and lawyers all come together to discuss fundamental legal concepts in U.S. law. They share their diverse perspectives with each other as well as with American law professors and practicing lawyers.
In addition, the program provides students with the opportunity to exchange views with U.S. judges, including visits to U.S. courts during the summer session in Philadelphia. Students also benefit from the program's broad alumni network in China and around the world.
The unique strengths of the program include broad-ranging faculty expertise, comprehensive and practice-oriented courses, and extensive resources available at both Tsinghua and Temple. The program's curriculum offers rich insight into U.S. law, allowing students to enhance their reasoning process and develop analytical skills while improving their ability to succeed in international legal practice.
We invite you to apply to the program and become a member of the Temple-Tsinghua family.
Highly Ranked Programs | 持续上升的排名
Our students benefit from access to Temple's world-class faculty as well as support through individualized academic and career advising. The 2021 U.S. News and World Report ranks Temple Law as a top law school, ranked nationally for its trial advocacy (#2), international law (#17), healthcare law (#17), and legal research and writing (#12).
Temple has risen notably in the annual list of "Go-To Law Schools" produced by Law.com in collaboration with the National Law Journal, which ranks schools by the number of graduates headed to the top 100 firms. It also earned a "Best Value" rating from the National Jurist magazine.
Graduation Requirements | 学位要求
The Master of Laws degree is conferred upon students who complete the required credit hours, required attendance, earn a grade point average of 2.0 (C) or better, and who are recommended for the degree by the faculty. Detailed information on the academic program, degree requirements, policies, and codes of conduct are available from the Temple-Tsinghua program office.
Curriculum | 课程设置
The program offers required and elective courses that must be passed in order to earn the degree. The courses listed are representative of the types of courses that may be offered in any given year. For students to be better equipped for law practice, practical coursework is also included in the curriculum.
The duration of each term is eight weeks, including one week for exams. Classes generally meet two full or three partial days during the week, but not on weekends.
Students must participate in the intensive Legal English program, but may request to be exempted if they work in a full-time English-language environment and earn sufficiently high scores on the English assessment exam used for admission purposes.
We regularly invite guest speakers to address students who hold positions in the legal, government, and corporate sectors. Previous guest speakers have included counsel from Alston Bird, SAP, Boeing, and the U.S. Department of Justice.
During the Philadelphia summer session, students are given a first-hand view of the U.S. legal system, including interactive visits to the U.S. Supreme Court, federal and state courts, law firms, and prisons.
Select students are given internship opportunities with the Philadelphia offices of Blank Rome LLP, Morgan Lewis & Bockius LLP, and Faegre Drinker Biddle & Reath LLP.
Course Offerings
American Legal System
Case Briefing
Law School Skills
Listening and Speaking in Law
Required and elective course offerings listed above are representative and can vary from year to year.
Business Associations
Constitutional Law
Contract Law
Legal Reasoning
Legal Research
Legal Research and Writing
Practicum in Legal Professionalism
Property Law
Torts
Trial Advocacy
Required and elective course offerings listed above are representative and can vary from year to year.
Civil Procedure
Commercial Law (UCC)
Conflict of Laws
Corporate Compliance
Criminal Procedure
Evidence Law
Intellectual Property Law
International Business Transactions
Mergers and Acquisitions
Professional Responsibility
Required and elective course offerings listed above are representative and can vary from year to year.
Program Directors | 项目主
Gao Simin | 高丝敏
Associate Professor, Tsinghua University School of Law
Simin Gao is an associate professor at Tsinghua University School of Law. She received her doctorate degree in law (S.J.D.) from the University of Pennsylvania Law School and was a former Russell Ackoff Fellow (2011–2012) at Penn's Wharton School of Business. She brings interdisciplinary perspective to a wide range of emerging issues that encompass bankruptcy law, corporation law, financial law, law and economics, and comparative law.
Ms. Gao has authored several publications on bankruptcy law and financial law and regulation, which have appeared in law journals in the U.S. and the E.U., including the American Bankruptcy Law Journal, European Business Organization Law Review, American Business Law Journal, Texas International Law Review, Banking Law Journal, Manchester Journal of International Economic Law, and International Corporate Rescue.
Ms. Gao was the only individual majoring in a social science to receive the Chinese government award for outstanding self-financed students abroad in 2012. She received the Gold Medal of International Insolvency Study from the International Insolvency Institution (2017), the Peking Excellent Junior Scholar grant (2014) and several start-up grants from the National Social Science Foundation (2017), the Department of Justice (2014), the Department of Education (2015), and Tsinghua University (2014). She serves as an editor or peer reviewer for a number of leading Chinese and U.S. law journals.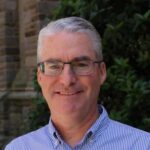 Tarrant Mahony | 麦泰伦
Associate Professor of Law, China Program, Temple University Beasley School of Law
Tarrant Mahony is an Associate Professor of Law and the Director of Temple University's LL.M. Program in Beijing. He has taught in the program continuously since its founding in 1999. Professor Mahony is also a Specially-Invited Professor of Law at Tsinghua University School of Law, Temple's partner university in Beijing.
Professor Mahony received his J.D. from the University of California at Berkeley Law School in 1995. Prior to attending law school, Professor Mahony received a B.A. in Asian Languages and Literature in 1987 and an M.A. in East Asian Studies in 1992, both from Stanford University. He has been a member of the State Bar of California since 1995. Professor Mahony's primary teaching and research areas are International Business Transactions, US Property Law, and Chinese Foreign Investment Law. He is the author of numerous articles and the textbook, Foreign Investment Law in China: Regulation, Practice and Context (published by Tsinghua University Press in 2015).