Anne E. Bonfiglio '18
---
Primary Areas of Interest: Immigrant and refugee issues
Anne E. Bonfiglio '18 received her B.A. from Trinity College (Connecticut) in 2010, with a major in
Philosophy and minor in African Studies. Prior to attending Temple, she was employed for four
years as a Refugee Case Manager at the International Institute of Buffalo (New York), where she
provided comprehensive case management to newly resettled refugees. As a law student, Ms.
Bonfiglio has focused on both immigration law and civil legal issues that may affect low-income
immigrant communities, such as public benefits and employment law.
Ms. Bonfiglio spent her 1L summer in the Public Benefits Unit at Community Legal Services
(CLS) of Philadelphia and has remained at CLS as an Equal Justice America Fellow. For her 2L
summer, Ms. Bonfiglio interned at MALDEF (Mexican American Legal Defense and Educational Fund) in Washington, D.C., where she supported litigation and policy initiatives concerning immigration, education, and voting rights. Ms. Bonfiglio has also held semester internships with HIAS Pennsylvania and with Temple's Sheller Center for Social Justice, where she co-authored a report addressing language access compliance among local district courts.
Ms. Bonfiglio was selected as both a Temple University Rubin-Presser Social Justice Fellow and
Beasley Scholar. She has served as the Solicitations Co-Chair for the Student Public Interest
Network and sat on the Expungement Project Executive Board.
Daniel Ceisler '18
---
Primary Areas of Interest: Criminal justice prosecution and policy
Daniel Ceisler '18 was born and raised in Philadelphia. He graduated from The George Washington University in Washington, DC in 2014. After graduating, Daniel was commissioned as a Military Intelligence Officer in the United States Army Reserve. In 2016, Daniel deployed to Afghanistan with the 1st Battalion of the 75th Ranger Regiment as part of a Joint Special Operations Task Force. Daniel has interned with the United States Attorney's Office – Eastern District of Pennsylvania and the Philadelphia District Attorney's Office. He is seeking to serve as a prosecutor following graduation.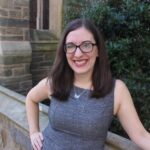 Liz Schultz '18
---
Primary Areas of Interest: Civil rights, racial and criminal justice, criminal defense

Liz Schultz '18 is originally from Upstate New York but went to Rutgers University and lived in New Jersey for 12 years before law school. She has a B.A. in Spanish Linguistics and an Ed.M. in Language Education, with endorsements in English as a Second Language and Spanish. She taught Spanish for eight years in an affluent, racially-homogenous high school where she became involved in social justice work through the National SEED Project; she facilitated a year-long SEED seminar for colleagues, administrators, and students about issues like race and gender in our lives and our curriculum. Liz decided to go to law school to advocate for racial, economic, and criminal justice. She has interned at the ACLU of Delaware, ACLU of Pennsylvania, Kairys Rudovsky Messing Feinberg & Lin, the Pennsylvania Innocence Project, and with the Honorable Theodore A. McKee on the U.S. Court of Appeals for the Third Circuit. She is currently interning at the Defender Association, Juvenile Law Center, and in Federal Reentry Court. She is a proud Rubin-Presser fellow, Student Bar Association Treasurer, and Training Chair for School Discipline Advocacy Service. She has served as a Legal Research and Writing Teaching Assistant for Professor Margolis, Trial Advocacy Teaching Assistant for the Honorable L. Felipe Restrepo, founding President of Temple Law Political & Civil Rights Society, Co-President of Student Public Interest Network, Co-Chair of NLG Expungement Project, and Intake Chair for School Discipline Advocacy Service. She also served as Co-Chair of the Equal Justice Works National Advisory Committee and is Programming Committee Co-Chair for the ACLU Young Leadership Outreach Team.
Chris Lin '19
---
Primary Areas of Interest: Civil liberties and technology, government accountability, democratic and economic reform

Christopher Lin '19 is a Rubin-Presser Social Justice Fellow, Weisman Fellow, 2017 Law and Public Policy Scholar, and Beasley Scholar. He is also the President of the Temple Law Democrats and Vice-President of the American Constitution Society for the 2017-2018 school year. Outside of school, he currently serves as the Minority Outreach Coordinator for the Pennsylvania Young Democrats.
Chris was born and raised in Pittsburgh, after his parents immigrated to the United States from China. After graduating summa cum laude with departmental honors in political science from the University of Pittsburgh, Chris obtained a master's degree in public policy from Georgetown. His thesis examined the relationship between Internet usage and measures of civic engagement. During his time in D.C., he worked for the Department of Commerce and the Department of Homeland Security.
Chris moved back to Pittsburgh to join the city's Department of Personnel and Civil Service. He also served as a board member of the Young Democrats of Allegheny County and the Greenfield Community Association, while volunteering with the Allegheny County Emergency Medical Reserve Corps. He was also a fellow with the New Leaders Council and the Mayor's Civic Leadership Academy. Chris spent his 1L summer as a law clerk with the Democratic staff of the Senate Committee on Homeland Security and Government Affairs, Subcommittee on Federal Spending Oversight and Emergency Management. Chris is currently interning for Philadelphia Councilwoman Maria D. Quiñones-Sánchez.
Catherine Twigg '19
---
Primary areas of interest: Civil rights and civil liberties, police misconduct

Catherine Twigg '19 completed her B.A. and M.A. in European Politics and Policy at NYU. Prior to law school, she worked at the European Roma Rights Centre, a non-profit using strategic litigation to advocate for human rights in Europe. Subsequently she worked as an investigator of police misconduct in New York and Washington, DC. At Temple Law, Catherine is a member of the renowned Trial Advocacy team and is involved with student organizations including the National Lawyers Guild, Student Public Interest Network, and Student Disciplinary Advocacy Service. She works as a Teaching Assistant for Professor Nilon's Legal Research and Writing class for international students and a Research Assistant for Professor Colleen Shanahan. Catherine interned for a district court judge in the Eastern District of PA during her 1L summer.

Brandon DeShields '19
---
Primary areas of interest: Criminal defense for indigent defendants, racial justice issues, civil rights and civil liberties

Brandon DeShields '19 is from Egg Harbor Township, NJ. He graduated from the Albert A. List College Joint Program in New York City, where he earned a B.A. in African American Studies from Columbia University School of General Studies and a B.A. in Bible Studies from the Jewish Theological Seminary. Brandon worked for two years as an outbound visa and passport coordinator, then as a paralegal for two years at the US Attorney's Office in the Southern District of New York. In New York, he volunteered as an organizer for Jews for Racial and Economic Justice's Jews of Color Caucus, helping to organize the first national convening of Jews of Color around issues of racial justice and anti-Semitism. Brandon entered law school knowing he wants to be a public defender and an advocate for racial justice and criminal justice reform. He interned at the ACLU of Pennsylvania in Philadelphia. He currently serves as the president of the Jewish Law Students Association and co-chair of the Temple NLG Expungement Project.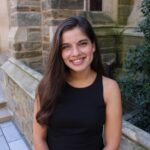 Pretty Martinez '20
---
Primary Areas of Interest: Asylum Law, especially gang-related asylum cases in the Northern Triangle involving violence against women, children, and the LGBTQ community, intersection of criminal and immigration law

Pretty Martinez '20 has a B.A. in Philosophy from Cornell University. After completing her degree, she lived in Brooklyn, New York for four years before starting at Temple Law. Pretty worked as a case manager at a transitional housing shelter in Brooklyn, serving primarily monolingual Spanish-speaking survivors of domestic violence, as well as their families. After serving as a case manager, she worked as a paralegal and BIA-Accredited Representative with an immigration law project at the intersection of gender-based and/or sexual violence and immigration law. She worked with survivors to seek out possible immigration relief preparing U visa petitions, VAWA self-petitions, DACA applications, asylum applications, and more. Pretty decided to attend law school to become a better advocate for immigrants' rights by developing a deeper understanding of immigration law and the intersection with criminal law. As the first in her family to graduate from high school, college, and pursue a higher degree, Pretty is passionate about equal opportunity, especially for immigrant and/or minority communities. This year, she serves as a 1L representative for the Latin American Law Students Association (LALSA) and the National Lawyers Guild (NLG) Immigration and Human Rights Committee, and volunteers at NLG Expungement clinics.

Chanelle Jones '20
---
Primary Areas of Interest: Juvenile justice and education policy

Chanelle Jones '20 is originally from Elkton, MD. She graduated cum laude from the University of Maryland, Baltimore County, where she majored in Political Science and Sociology and minored in Africana Studies. During her undergraduate years, Chanelle was a Sondheim Public Affairs Scholar, which allowed her to volunteer with the Choice Program in Baltimore, MD. In this program, she worked with youth referred by the Department of Juvenile and Social Services to encourage them to consider their post-high school plans. Chanelle's interest in juvenile defense developed from getting to know the youth and their experiences with the juvenile justice system. This interest led her to intern with Judge Silkworth at the Anne Arundel County Circuit Court in Maryland, where she also worked with the truancy court program. Chanelle also has interests in education policy and banning-the-box initiatives. At Temple Law, she is a Rubin-Presser Social Justice Fellow, a Conwell Law Scholar, and she currently holds a position as a 1L Representative to the Black Law Students Association.

Amy Chin-Arroyo '20
---
Primary Areas of Interest: Immigrant and refugee issues, language access

Amy Chin-Arroyo '20 received her B.A. from Williams College, where she majored in English and Spanish. Before attending Temple, Amy worked as a case manager with mothers on public assistance, a legal assistant and paralegal (workers' compensation, personal injury, social security, and immigration), and a Spanish interpreter and translator. Amy is a 1L Representative for the Asian Pacific American Law Student Association (APALSA) at Temple Law and the Temple Law Chapter of the National Lawyers Guild. She is both a Rubin-Presser Social Justice Fellow and a Beasley Scholar.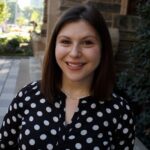 Lex Hermann
---
Primary Areas of Interest: Education law and policy, disability rights and advocacy, employment discrimination

Lex Hermann '20 graduated from Haverford College in 2009 with a B.A. in Sociology and a minor in Education Studies. She then went on to the University of Pennsylvania Graduate School of Education, where she earned a M.S.ed in Elementary Education. Upon graduation, she taught third grade for two years at a Philadelphia charter school, and preschool for five years at a suburban private school. She was inspired to come to Temple Law after seeing the hardships faced by students with special needs. Her students in both the urban and suburban school settings had difficulty getting the services and accommodations they were entitled to under the law. She hopes to use her law degree to advocate for the rights of individuals who are disabled, particularly in the context of education and employment. She is a 1L representative for the Student Discipline School Discipline Advocacy Service (SDAS), and involved with the Student Public Interest Network (SPIN) and the Expungement Project. She is also a student member of the Faculty Public Interest Committee. She is both a Rubin-Presser Social Justice Fellow and a Beasley Scholar.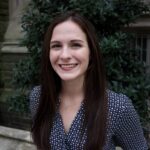 Brittany Clarke
---
Primary Areas of Interest: Education equity issues, juvenile justice 

Brittany Clarke '21 is an evening student at Temple Law and is originally from the Philadelphia area. She attended the University of Maryland, College Park where she received her BA in Criminology/Criminal Justice and Women's Studies. She was a College Park Scholar and received a citation in Public Leadership. After college, Brittany joined the Teach for America-Greater Philly corps and began teaching secondary mathematics at Pan American Academy Charter School, a title I school in North Philadelphia. She is still actively teaching and was recently named Pan American Academy's 2016-2017 Teacher of the Year. Brittany attended the University of Pennsylvania's Graduate School of Education. There she received her Masters in Urban Education as well as teaching certifications in secondary mathematics and special education. Brittany decided to attend law school in order to work towards combatting the systemic injustices that prevent too many students from receiving a rigorous education. Brittany is a Rubin-Presser Fellow, Beasley Merit Scholar, 1LE senator for the SBA, and 1L Representative for the Student Public Interest Network.